On a gorgeous summer evening in early August, at the beautiful gardens at Coe Hall, Planting Fields Arboretum was transformed into A Totally Awesome 80s' Champagne Party. This celebration marks the seventh annual soiree for the Arboretum. Attendees showed off their most creative 80's attire as they strolled through one of Long Island's oldest Gold Coast Mansions.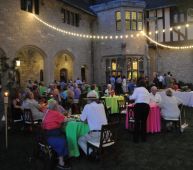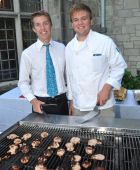 As guests made their way to the mansion courtyard, they were greeted by a champagne and cocktail station with beautiful flower arrangements abound. Party revelers mingled while waiting for the culinary offerings of Private Chef Jeff Lawton to be served. Some of his creations consisted of seafood lettuce wraps, gourmet sliders, and kabobs. In addition there was a bounty of savory appetizer platters for all to feast upon.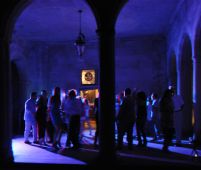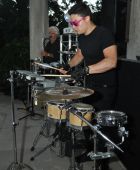 DJ entertainment by Tommy's Tunes kicked off the 80's theme of this year's Champagne Party and seemed to be a fabulous sensation and a wonderful hit with attendees. Guests really enjoyed the opportunity to "dress to impress" in their 80's garb all while raising money to help preserve this divine historic site.




© All Rights Reserved Expo Sure USA Inc. Trademarks are the property of their respective companies.